If you have information about photography then you might know about SLRs (DSLR) and how they work. A typical difference between a rangefinder camera and a simple SLR (or DSLR) is the mirror and the focusing mechanism. In order to know what a rangefinder camera is, we can simply start with the basics. 
Rangefinder cameras are mirrorless, photography cameras. Unlike other cameras, there's no mirror to look through the lens. They have a completely different visual system that is placed very near to the lens of the camera. 
The main purpose of designing such cameras this way is to get two images of the same subject. These overlapping images are then aligned and that is how we normally get to see the range or distance from the object you focused on.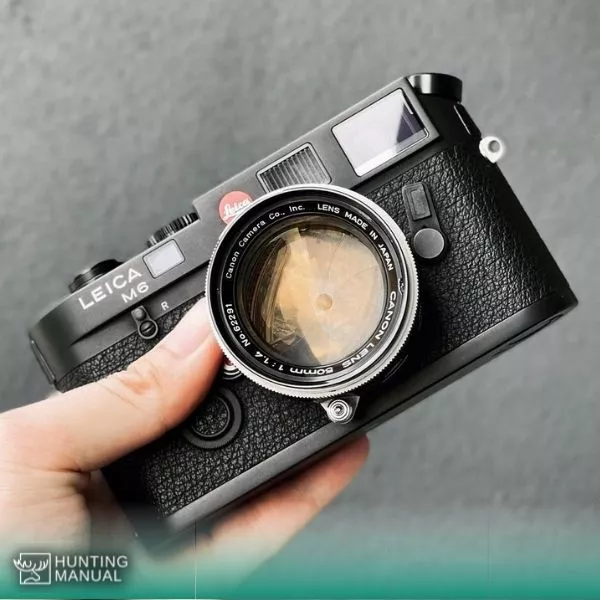 A rangefinder camera, let's say of Leica manufacturers, who have the best ranging devices in town. Their camera has an amazing quality and everything works fine yet professionals in photography do not prefer these. Obviously, there's a reason that keeps them from choosing a rangefinder camera.
There are some problems associated with rangefinder cameras. A major issue that photographers face in rangefinder cameras is that they don't give out the result that the photographer had seen through the camera's viewfinder. That happens because there are separate systems in the camera. So, it is not surprising if the final image you see is different from the one that you saw from the viewfinder.
What Does A Rangefinder Do?
To start generally, a rangefinder is a device that measures the distance or range between you and target or object. So the answer to what does a rangefinder do is very simple. It estimates the distance from a set target to help you propagate your endeavor much more effectively.
In the past few decades, rangefinders kept changing their forms, and the advancement in technology is another big factor that we cannot ignore. The most advanced kind of rangefinders are the laser ones.
A laser rangefinder does just the same, it measures the exact distance from the target. However, as clear from its name it uses a laser beam that travels to the target and comes back, and from the time taken, distance is calculated. 
Why do we Use Rangefinders?
Well, rangefinders can simply be a help in almost every daily life task. But manufacturers do design rangefinders in a specific way to accommodate the needs of certain individuals. For instance, in golf rangefinders, golfers analyze and estimate the accuracy of their shot beforehand and that's how they plan for a perfect shot. 
Similarly, when hunting, hunters need to see how far is the target from them. This helps in precision shooting at the deer or other target. We can say that bowhunting, archery, and all such stuff that a hunter likes to do are almost next to impossible without a rangefinder.
Another interesting thing is that there are various rangefinder apps available on iPhone and android stores. Developers are trying to solve range and angle issues for hunters and shooters but our field testing showed that these mobile applications use satellite GPS for calculations are not accurate.
What is a Laser Ranging Device? 
A laser ranging device is simply called a laser rangefinder or a laser telemeter. It uses a laser beam to know the distance from the object. Normally in a laser ranging device has a laser beam that goes towards the target, strikes its wall, and reflects back. Then the device estimates the distance considering the time it took the beam to reflect back. 
How Do Laser Rangefinders Work?
A laser rangefinder works on the basic principle that we have already discussed. There is an emission of laser beams from the rangefinder device. It goes with the speed of light and bounces back off once it has collided with the target.   
Since the speed of light is already known to us, estimation of the time it took is not that hard for the device. All the laser rangefinders are precise with their measurements. However, not every time you will get the precise results. It greatly depends on the type of target, weather conditions, unit's capacity and other factors as well.
It is important to note that latest laser rangefinders have angle compensation and advance environment assessment (high end variants only). These improves precision during the use in difficult terrain and extreme weather conditions.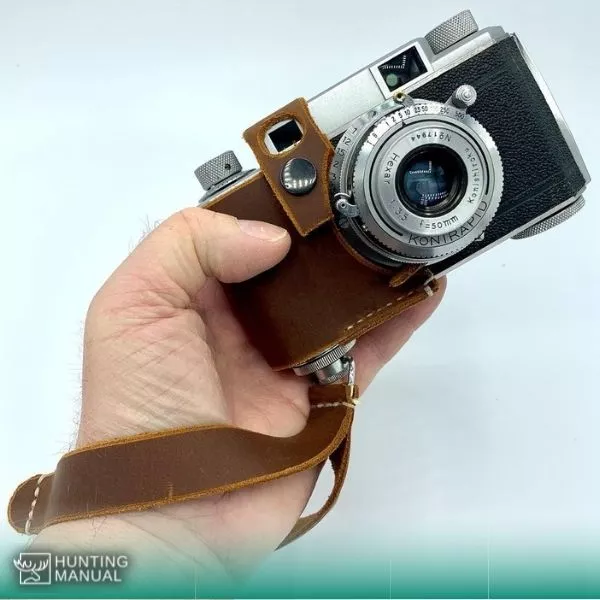 What are Optical Rangefinders?
Optical rangefinders are a decent option for golfers and hunters. They are pretty simple to understand and use. They have a pre loaded scale and all they do is convert the size of the object into the distance. 
This option is the cheapest of all since it does not require any battery or any other accessory. However, accuracy is not on the spot like other GPS  and laser rangefinders yet hunters and golfers are widely using these rangefinders despite their lower accuracy level. Today, there are various best rangefinder for air rifle available in market as well.
How do Optical Rangefinders work? 
Optical rangefinders are monocular in nature and they have scales already built in. It carries two lenses at opposite ends that focus over the target. Then there is a focusing knob, it will superimpose both images onto each other. That knob will simply interpret the reading and tell the distance. This whole process is called triangulation or the principle of parallax.
What are Non Laser Rangefinders?
When it comes to non laser rangefinders there are two basic rangefinders that fall into the category. Those are optical rangefinders and GPS rangefinders. Both are nice options to go for but it is better to analyze how they work and then make a decision.
GPS Rangefinder
A GPS rangefinder uses satellites to see distance is there between the device and a specific target or object. It will receive the signals from multiple satellites and then it will estimate the distance from your desired target.
Before you use a GPS rangefinder, it is necessary to load the satellite mapping. Some of the rangefinders already have all the course maps in them while some will require you to download them over the web.
One good thing about these rangefinders is that the individual can find the distance even without pointing the device at the target. There is GPS involved. Therefore there is no need to put in that much of an effort. However, GPS rangefinders might be a little time consuming at some points.
Optical Rangefinder
Optical Rangefinders are comparatively cheaper than GPS ones. There are simply some pre loaded scales in these rangefinders, with the help of which they convert the size of the object into the distance.
They use the principle of parallax which is also called triangulation. Two lenses at the opposite sides will focus on the selected target and a focusing knob will do the rest by superimposing both the images. Now, this knob will estimate the distance with the help of the scale.
Optical rangefinders are not as accurate as other laser and GPS rangefinders, yet they are a good option while golfing and hunting. It is less accurate but completely worth it with the price.