For hunters, having accurate distance between weapon and the target is most significant. If you are looking for a best 1000 yard rangefinder, you should look for reflective and non reflective range. A hunter's focus is always on non reflective range which is for dark objects like trees, bushes or animals.
Out of several tested products for 1000 yard non reflective target, Leupold Rx 2800 with OLED display, long range and consistent results for same target really stood out.
Generally, manufacturers only mention reflective range on product or include in product names which is of partial use for hunters. They do not explicitly mention non reflective ranges which is critical to hunting game. We are here to solve the problem and provide in depth, field tested review.
Commonly, the non reflective range is half of the reflective one. For example, if the reflective distance is 1200 yards, the non reflective will always be less than 1200 yards and commonly around 600 to 800 yards for good rangefinders. Although some companies market the product properly, this varies product to product and company to company.
10 Best 1000 Yard Rangefinders of 2022
We tested several products focusing on non reflective range and listed the best ones. Here are the results.
Now if you are wondering what is the difference between reflective and non reflective range. Here is a simple answer.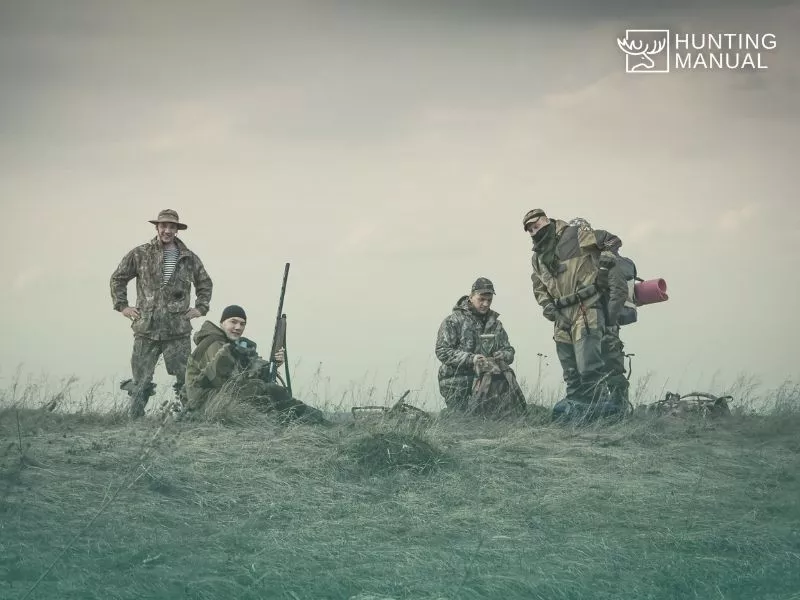 Reflective range is for reflective objects like metal or white painted objects. Whereas non reflective range is for the dull colored targets that don't reflect light rays including trees, shrubs, bucks, elks, and other animals.
1. Leupold RX 2800 Review – Best Rangefinder for 1000 Yard
The oldest optics company, Leupold, making rangefinders since long time. The rx2800 is one of the latest and most advanced rangefinder in the list of their products
The leopold rx 2800 review revealed it is accurate +/- 1 yards. The improved laser technology made it a best 1000 yard rangefinder of 2022.
One unique feature is the OLED display. It is illuminated and is a significant upgrade in uncertain environmental conditions like low light, snow or clouds. OLED provides a better laser reticle view on the screen, thus enhancing your focus and accuracy. The display works perfectly fine in normal sunny day conditions. Unless you are trying to focus on big light which will definitely diminish the red display.
Another key feature which makes Leopold a top tier hunting rangefinder is quick ballistics calculation and accurate angular readings which compensates for bullet drop at longer distances. It also keeps wind velocity as a factor along with gravity.
The only downside to this rangefinder is you need to understand it and learn to tackle complex options. Getting to know your gear is necessary and it is beneficial before going out in the wild. This will save you of your precious time when the hunt is in sight.
To sum it up, it is a perfect device for any kind of target in any environmental conditions up to 1900 yards.
Likes
Improved laser
Quick ballistic calculation
OLED display
Dislikes
Heavier and bigger to hold
Fast battery drain
2. Vortex Optics Ranger 1800 Review- Best 1500 Yard Rangefinder
This is one of the best rangefinder available and is most common among rifle hunters. This rangefinder stands out as widely used among professional rifle hunters. Our expert vortex ranger 1800 reviews found it as very easy to use and understandable menu options.
Vortex 1800 comes with all the features required in a good rangefinder including a fairly good range of 1800 yards for reflective targets, and 900 – 1000 yards for non reflective objects like deer, bushes or trees.
Generally, there are no brightness settings in rangefinders, but this one has 3 different brightness options to adjust according to time of the day and weather.
It also has a red illuminated display which is another key factor that seasoned hunters look for in a rangefinder. The red display is crucial for dark objects at long distances or at low light or night hunting or shooting.
The scanning mode (common in most advanced rangefinders) is also available which gives 3 or 4 readings in 1 second. This allows the ranger to look for distance between multiple targets simultaneously and without button clicks that cause reticle to move away from target for some instant.
The working temperature for the device is 4F to 155F or -15C to +70C which is great. This solves the complaint of most hunters up in the North (and cold) environment.
The red display for low light hunting or shooting, scan feature, 17 mm eye relief, tripod adapter mount option, waterproof housing and rugged built quality makes it one of the top and reliable rangefinder.
The angle compensation is up to 15 degree for long range, moderate angles for rifle and all angles for archery or short range. To summarize, Vortex 1800 is one of the best 1000 yard rangefinder available online.
Likes
Durable and small in size
Lifetime warranty
Clear and great quality optics
Dislikes
Red display difficult to see in too much sunlight
Some old units range less for non reflective targets
3. Sig Sauer Kilo 2200 BDX Review- Best 2000 Yard Rangefinder
Our sig sauer kilo 2200 bdx review revealed it as a premium since it comes with most advanced monocular settings. It has 2 reticle settings i.e. circle and milling grid. This option makes it unique. It is not common in monocular rangefinders and is only available in binocular rangefinders that costs twice or thrice the price.
Holding it gives a premium product feel. On testing, we got readings beyond 2000 yards instantly. For solid surfaces, it does provide pretty accurate ranges. Therefore, it is best 2000 yard rangefinder.
It is important to note that the reflective reading (for shining surfaces is 3400 yards. For dark objects like big trees and bushes it will range to 1600 yards easily. Similarly, for animals like deer and elk it will range up to 1300 yards perfectly.
The display adjusts brightness in varying weather conditions. In low light, snow or bright conditions, the Lumatic Display technology will adjust brightness enabling the user to easily scan the area. The American and German based companies design ergonomic body armor. The Sig Sauer Kilo 2200 BDX is common for both commercial and personal uses.
The scan mode also known as Digital Signal Processing or DSP gives upto 4 accurate readings per second. The sophisticated technology uses advanced lasers and reduces distractions on the path of lasers giving most accurate readings.The lens used is 7 x 25 mm with 15 mm eye relief adjustments
The sig is a reliable name in rangefinder's industry and Kilo 2200 is the best 1000 yard rangefinder. They have been manufacturing for quite a long time and the product's performance is quite great as well. Sig 22000 BDX is a decent range finder that won't break your bank given its features and performance. 
Likes
Truely long range
Equally great for reflective and non reflective targets
Mil and MOA adjustments
Wind data to improve accuracy
Dislikes
Some issues in magnification
Tripod mount need separate sleeve
4. Leupold RX FullDraw 4 Review – Best 800 yard Rangefinder
Comparing this model to one mentioned earlier, it has been quite famous among long range shooters as well as archers and bowhunters. Our rangers rated it as best 800 yard rangefinder for any target.
The RX Full Draw 4 provides more options of bow hunting mode and can range to 1000 yards in the same device, this is your device. It comes with 17 mm eye relief so it is easily adjusted for people wearing glasses.
Archer's advantage software uses various options of arrow and bow to calculate a perfect angular shot that won't miss the target Similarly, the OLED display gives advantage in dawn and dusk and low light or dark object target conditions. The display also incorporates adjustable brightness for crisp display and improved vision. 
It comes with various modes including rifle angle mode (TBR), archery angle compensation (TBR-Archery) and non angle or line of sight (LOS mode) also known as Horizontal distance. We would rate this as the best 1000 yard rangefinder for bow hunting, rifle hunting and long range shooting.
The one drawback is since the rangefinder is made for both archers, and long range hunters, there is no tripod mounting option. As long as your hand is steady and the button is sensitive (not hard) the tripod is not necessary. Also for some terrain, carrying minimum gear is the best option where it is useful.

Overall, with features like waterproof, scan mode, half yard accuracy for bow hunting and 2 yards accuracy for above 1000 yards, archer's advantage software, 6x magnification, red OLED crisp display, and rugged built quality makes it a perfect choice for both bow hunters and long range shooters.
Likes
Best option for archers, bow hunters along with rifle hunting/shooting
Detailed ballistics data information
Clear display and fast range
Dislikes
Not red reticle on display
5. ATN Laser Ballistics 1500 – Best Rangefinder with Bluetooth
Unlike most of the rangefinders available on the market, this is a rangefinder with bluetooth and connects to the scope using phone. This makes accurate adjustments easily. It has unmatched accuracy which makes it stands out from the rest. It is easy to calibrate using personal mobile phones and ATN smart scope.
The ATN 1500 as the name suggests range to 1500 yards for reflective targets with accuracy of +/- 1 yard. Just like other rangefinders, It is waterproof and has 6x magnification as well. The screen shows yardage on top and suggest reticle adjustment on the bottom. 
Before testing we enabled bluetooth and ballistic calculator options to get accurate readings. Another key aspect is to get your profile ready by adding bullet and gun specifications which are provided on firearms and on the internet. Another option is to add surrounding weather conditions including wind speed, direction and humidity.

The both options of ballistics and weather adjustments compensate angle, gravity as well as wind and other environmental conditions. Thus, outperforms various rangefinders currently available in the market. After saving all the settings correctly, our bullets hit the bullseye accurately. The rangefinder is handheld and comes with a 2 year warranty.
We have noticed some connectivity issues in setting up Bluetooth connection for the first time. You will have to practice it before going out in the wild as it usually takes 10 seconds to calibrate everything. Learning it first is important and is the key to taking long range accurate shots. The Rangefinder Bluetooth works for any mobile either android or iOS. The app is available on app store. There, the details are explained.
Likes
Connects with scope
Give necessary wind data along with ballistics
Best rangefinder with bluetooth
Extremely accurate readings when set up properly
Dislikes
Not suitable for very close ranges
No scan mode
6. Vortex Optics Razor HD – Best 4000 Yard Rangefinder
In the rangefinders industry, the vortex is well known brand. The razor HD 4000 is the premium monocular rangefinder of vortex and it is the best 1000 yard rangefinder for all outdoor ranging activities including hunting, archery and long range shooting.
If you are looking for a rangefinder with almost 2 kilometers of range, this one stands out as the best of them all. The several modes including first, last and extended laser makes it suitable for all terrain and ranges. The accuracy is up to 1 yard for 1000 yards range. For beyond 1000 yards the accuracy is up to 2 yards which is quite good for long range hunters or shooters. 
The Razor hd is 4000 yard rangefinder that comes with 7x magnification power and 19 mm eye relief for eye adjustments and focus. For extended laser range up to 4000 yards, there is an option to attach tripod for more stable and accurate readings at longer distances. The armor is non-slip, hard rubber with scratch and dirt protective coating.
The angle compensation is known as HCD (horizontal component distance). It automatically corrects the angle for huntsmen. The all weather compatibility, IPX 7 housing, red bright display for night, and lifetime support by vortex Razor HD 4000 makes it a great fit. In Razor hd 4000, the ranging is in both yards and meters.
Overall with so many great features and lifetime VIP warranty, the razor hd 4000 is a credible option for professional long range hunters and shooters. It is the best rangefinder for long range shooting. It stands out of competition making it stand out from the rest of the powerful devices.
Likes
Tripod mount option
Excellent long distance choice
Great build quality and performance
Clarity is awesome
Dislikes
No angle compensation setting
7. Sig Sauer Kilo 1800 BDX Review – Best 1200 Yard rangefinder
This rangefinder doesn't only look good from outside but also has superior features and performance. The key finding of sig sauer kilo 1800 bdx review is: improved laser technology. For best 1200 yard rangefinder, this is the right choice.
It provides four ranges every second. With 7x zoom it gives up to 2000 yards of reflective range and 1200 yards for trees and bushes. For big game like deer and elk, it can easily range to 1000 yards. This makes it one of the best 1000 yard rangefinder for any target.
The display feature makes it stands out from the rest. The OLED display with auto settings that enables automatic adjustment according to surrounding light giving a better display. This is suitable in dawn and dusk or changing environmental conditions and removing manual adjustment or headache of dim display.
Most of the Sig rangefinders require you to download an app from apple or android app store to calibrate your weapons, scope and rangefinder. Unless you are going to change weapons you won't need the phone again to use it. After settings, you only need a rangefinder in the wild to measure distance and angle and adjust the scope turret accordingly. The adjustment features come in the BDX version of rangefinder.
Overall with magnesium housing, great built quality and exterior, 15 mm eye relief adjustment feature, IPX4 waterproof body and improved illuminated auto brightness adjusted display collectively makes this rangefinder editor's choice. Don't forget that it has a 5 years warranty as well and you will only need to change the battery after a year or two.
Likes
Great option for small targets beyond 1000 yards
Easy to set up
Illuminated red display
Dislikes
Problems setting up ballistics
8. ASTRA OPTIX 2400 Rangefinder – Best 2000 Yard Reflective Range
The Astra OTX 2400 laser rangefinder tops the list when it comes to two systems in one device, that is, long range shooting and golfing. If you are an enthusiastic hunter or shooter and avid golfer, this piece of equipment should be on your list. Along with all the necessary modes needed for hunting and shooting with angle correction etc. it also has golf mode. Thus it is best rangefinders for hunting and golf.
Another interesting feature is archer mode. Archers or bow hunters usually hunt at a shorter range and need better angle compensation. In such conditions, this mode comes in handy. The mode that you will be using will blink on the screen showing you are using X mode Just like many other advanced rangefinders, it also has brightness adjustment settings.
For non-American users, it also gives readings in meters. A common ranging unit among European hunters and shooters. The OLED display provides 5 different adjustability levels.
While testing we first removed the film between the battery and rangefinder and proceeded tol OLED display. The eyepiece adjustment makes the view on display clear. There are various coatings on glass including anti reflective coating, prism coating and rain repellent coating.
It is not clear that this rangefinder is completely waterproof but it is durable and with lifetime warranty. It claims to be weatherproof, performing in hot or cold weather optimally.
Another important difference is this rangefinder. Unlike others, you don't need an app on mobile to connect and add ballistics settings. The user can add it via saved ballistics settings in the rangefinder's menu settings.
Overall with several modes for hunters and shooters with guns, separate settings for golfers and short range archery or bow hunting, this is best 1000 yard rangefinder choice. It provides all in one capability with advanced technologies.
Likes
Lifetime handshake warranty
Long battery life
Tripod mount option
Brilliant optics
Dislikes
May give far off readings in sunny conditions
9. Bushnell Elite 1 Mile – Best 1500 Yard Rangefinder
The Bushnell 7×26 mm Conx laser rangefinder is an ultimate device by Bushnell for long range hunters and shooters. It is best 1500 yard rangefinder because of its long ranging capabilities.
It goes beyond 1000 yards for every kind of target. The maximum reflective range is 1760 yards for shiny surfaces. Similarly, 1400 yards for trees and bushes and 1200 yards for long range hunting of non reflective deer and elk.
With advanced ballistics technology, it connects via bluetooth to the mobile phone. It has options to store upto 3 ballistics curve settings and has ability to adjust wind data along with gravity to give precise angle and range. For environmental data, a wind meter kestrel is required. It is fully waterproof and rainproof with advanced multi coated lens. The 7x magnification provides upto 1 yards accuracy for distant shots.
Another great feature, which most rangefinder manufacturers leave out is the tripod mount option. The Bushnell's elite 1 mile has built in options for it to provide steady support for shooting. In this device, the near mode is called bullseye mode and the far mode is called brush mode. A hunter would know which mode to use based on his terrain.
The Elite 1 mile can be attached to mobile via bluetooth but it is common among bluetooth rangefinders to often not connect to mobile. This gets solved by practicing before going out in the wild and giving some time to setting it up.
Overall it's a best 1500 yard rangefinder for someone looking to hunt or shoot longer distances. It has a tethered optical cover and focus ring. Most importantly, it is covered with Bushnell's Lifetime warranty which is a great option for the price.
Likes
Fast and reliable
Wind calculation via kestrel
Improved for harsh environment
Great for long range with ballistics and weather information
Clean optics and advanced stability with tripod mount option
Dislikes
Sometimes hard to setup bluetooth or app with latest mobiles. So check your phone compatibility
Hard setup with multiple devices on hand unless practiced
10. Halo XLR 2000 Review – Best 1000 Yard Rangefinder for the Money
If you are looking for a rangefinder under 300$ with above 1000 yards range, this is your device. It comes with all the necessary features an advanced rangefinder would have in a pretty good budget range. Although it is not a very common rangefinder among many hunters because it is relatively new compared to its competitors. But it is steadily gaining its market share. Since it has  all desirable features at a relatively cheap price, the sales are in a continuous upward trend.

Our exclusive testing concluded to add Halo 2000 in the list of best 1000 yard rangefinders. It is the most advanced monocular rangefinder of Halo included in the XLR long range series. It comes with ballistics technology called angle intelligence. The accuracy of the XLR 2000 rangefinder is +/- 1 yard. It has a red OLED display for better night vision. The housing is sturdy with a water resistance build. The design provides non-slip grip and ergonomic feeling for both left and right handed hunters/shooters.
The package includes CR2 lithium battery and 1 year warranty. As mentioned on the product, the reflective range is 2000 but non reflective range is nowhere to be found. Our testing concluded it to be 1000 yards for animals like deer and elk. For trees and bushes it goes beyond 1200 yards easily in broad daylight.
Overall it is a great 1000 yard rangefinder for the price. With scan mode and upto 4 readings per second. Faster acquisition time, sturdy built quality, illuminated display and ability to range for long distances, this rangefinder doesn't disappoint. Some users complain the product is made in china. But, if you are getting a good product at a relatively lower price that is partially assembled in China, it shouldn't bother much.
Likes
Best budget option
Latest release of Halo
Ergonomic feel while holding
Buying Guide
The scope without a rangefinder is pretty useless. As you can't change turret settings according to terrain and other factors. The rangefinder which strengthens your long range shots makes the best use of scope and improves accuracy to hit bullseye. Before buying a rangefinder, following factors should be kept in mind.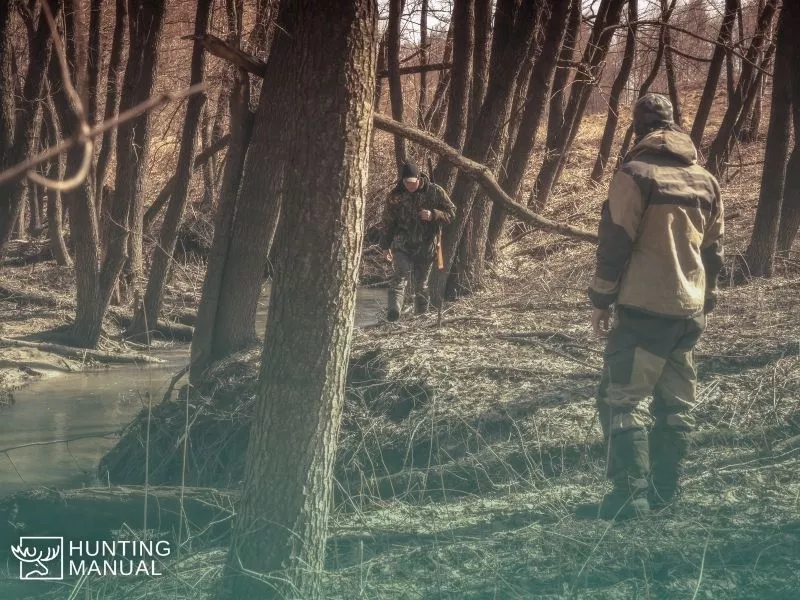 Range or Distance
We all know that rangefinders are used for not only hunting but also golfing and competitive shooting. The first question mostly asked when you are looking for a rangefinder is your range and purpose.
When someone asks for a long range rangefinder, it looks like a vague distance. But for shooters or hunters who require best 1000 yard rangefinder, it is clear. Often, for hunters, the target is a dark ,non reflective animal. Therefore they should be looking for non reflective range.
Reflective and Non reflective Range:
Have you ever wondered why companies don't clearly differentiate reflective and non reflective range? It is the key pain point of rangefinders where we can assess them. We have clarified these pain points for our users and tested and listed products accordingly.
Other than reflective and non reflective ranges, there are many key factors to consider before buying a rangefinder.
Environmental Conditions
One of the most important aspects buyers should keep in mind before buying a rangefinder is the terrain he is hunting. If the environment is cold and snowy, the rangefinder should not stop working out in the wild and should endure low temperatures easily. 
Similarly, if the weather is hot and humid, the rangefinder should have a proper display that must show a clear reticle in broad daylight. To assume that lasers of the rangefinders work perfectly is wrong. The laser beam doesn't work perfectly in harsh environments and may give wrong readings sometimes. Therefore having a rangefinder that can sustain such conditions is a must.
Illuminated Display
The red display also known as an OLED display is an illuminated display. Generally, most high end devices have this feature. Such devices have a bright red display (reticle) rather than dull black which is quite difficult to use in dark, low light or night conditions. 
Anyone hunting at dawn and dusk or in low light or night conditions need this rangefinder. Moreover, if you are ranging a dark object far away, this option will come in handy.
Tripod Stand
For long range shooters and hunters, the tripod stand is required when ranging far objects. Normally it is not required for near targets upto few hundred yards. If the hand is steady and grip is strong, a good device can range pretty small objects beyond 1000 yards easily. But for something beyond 2000 yards, a steady tripod stand is great.
Look for a tripod mount option underneath the rangefinder. You can ignore this option if you are going to hike for long distances and scout large areas. Carrying a tripod stand would be a headache in that case and will slow you down. This option is most suitable for hill side long range hunters and competitive shooters.
Sensitive Buttons
The sensitive button is quite important for single reading. A hard button will cause your reticle to move away from target when pressed. Therefore, the buttons should be soft and the design should be ergonomic for both left and right handed users. The sensitivity and small details matter a lot and an experienced professional looks for them before going out in the wild.
On the other hand, this should not be a problem in rangefinders with scan mode features. The scan mode allows scanning multiple targets with a single click.
Ballistics or Angle Compensation
Every rangefinder ranging long distances requires ballistics (also known as angle compensation). In some equipment, these are mentioned as incline decline or slope. 
Ballistics are the focus of professional hunters and shooters because it will either make or break a shot. A wrong angle adjustment may throw the bullet far away from the target or may injure the animal badly causing it to run away while bleeding. Thus, an accurate angle is obsolete for long range targets.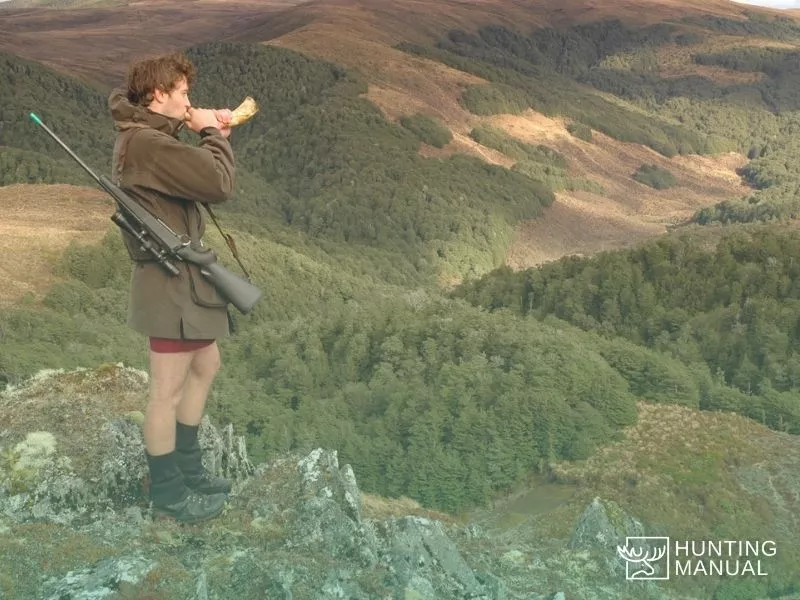 Durability and Built Quality
For long range, a weak rangefinder that broke down by a small shock or bump is disappointing. A good device should have rugged build quality that can sustain various environmental and aggressive movements. Hunters are scouting and sometimes trekking the area. The equipment will get severe shocks and bumps. Do check the lens glass for that matter.
Also if your terrain weather is extremely cold or hot, you need to check that as well in rangefinder. In extremely rainy areas, a nitrogen purged fog and waterproof rangefinder is a must.
Last but not least, if the device drops, it should be durable and remain debris free. You don't want small solid particles in your screen while ranging objects far away. To stay away from such incidents that may cause all these one should look for a device with
Durable build quality
Waterproof and dust proof armor
Use best rangefinder tether or lanyard
Follow latest hunting laws and regulations updates from Ministry of Interior.
Warranty
When spending a good amount on a rangefinder, it is necessary to have good years of warranty in hand. If anything comes up when opening the box, you can claim another one easily.
Also, warranty sometimes doesn't cover optics or partial product features. Look for full warranty products with exchange or return options. The best way to find out is check the warranty policy or ask someone from the company. 
No question asked, return warranty policies are awesome but they are hard to find and products are nearly double the price of features. So take your decision according to your budget and long term needs.
Rangefinder's Size and Weight
Small rangefinders with low weight and that fits the hands perfectly are the best. On the other hand, a bulky rangefinder will add additional weight and volume to your gear making it difficult for you to move around. 
In case, if you are hiking large acres, you would only need the point gear that won't make you heavy or slow you down. On the other hand, if you are going to shoot or hunt from a specific point, it can be overlooked. 
Buy Once Cry Once
This refers to buying the best device that fulfills your requirement. Some rangefinders are better for bow hunting and archery (short range) while others are great for long range shooting and hunting. Similarly, some devices are made solely for golfing and come with extra golf features and modes.
Here are few tips you can follow:
Understand your primary use.
Look for key factors that improve efficiency. For hunting, the most important of them all is how far it can range and angle.
Look for all the features we have mentioned earlier.
Select the best device for that purpose.
Conclusion
To summarize the above article, the leupold rx 2800 is the best 1000 yard rangefinder overall. It is followed by Vortex 1800 which is best 1500 yards rangefinder. The third from top is Sig Sauer Kilo 2200. Due to longest range, Sig 2200 is the best 2000 yard rangefinder as well.
Frequently Asked Questions (FAQ's)
What is the best 1000 yard rangefinder?
The leupold rx 2800 is reviewed as the best 1000 yard rangefinder. It can range all kind of reflective and non reflective to 1000 yards easily.
What is the best 2000 yard rangefinder?
The sig sauer kilo 2200 bdx when reviewed has topped for 2000 yards range. It has superior angle and long range calculation capabilities.
What is the best 1500 yard rangefinder?
The vortex optics 1800 came out as a best rangefinder for 1500 yard. For all the major non reflective targets, it can calculate distance to 1500 yard easily.
What is the best 1000 yard rangefinder for the money?
From budget point of view, the best rangefinder for 1000 yard is Halo xlr 2000 rangefinder. Compared to similar devices. it has all the required features in suitable budget.