For armed forces and army operations, having military laser rangefinders is as crucial as any other equipment in war. For accurate targeting, military snipers keep a military laser rangefinder at all times, especially the far ranging ones which can calculate yards at least up to weapon's range.
An amazing example of military grade laser rangefinder for heavy machinery is Vector 23 which can range up to 25 kilometers. Military grade range finders are widely in use to calculate target distance and projectile trajectory.
Army, navy, air force, para military and other armed forces use rangefinders on daily basis. The advanced rangefinder units for military are fixed in various artillery and armored weapons with cruise targeting. These are also coupled with advanced tech to detect environmental factors including wind, gravity and more.
Table of Contents:
Advanced military grade laser rangefinder units help with fine observation and precise reading which in turn carry out missions smoothly. There are various high end rangefinders that are used solely for military purposes and are not available for civil use.
Applications of Military Grade Range Finder
Military would not want to miss out on the only good chance of capturing a target in an operation due to the error of a rangefinder or any other factor. So knowing the use and the type of a rangefinder really count in the military.
When it comes to using rangefinders in the military, there are so many applications that we can count. For instance, calculating range and angle in warships, aircrafts, tanks and other ground units. Before invention of digital camera, rangefinder cameras were famous and common among military photographers.
Also Read: Top Best UTVs for Hunting in 2023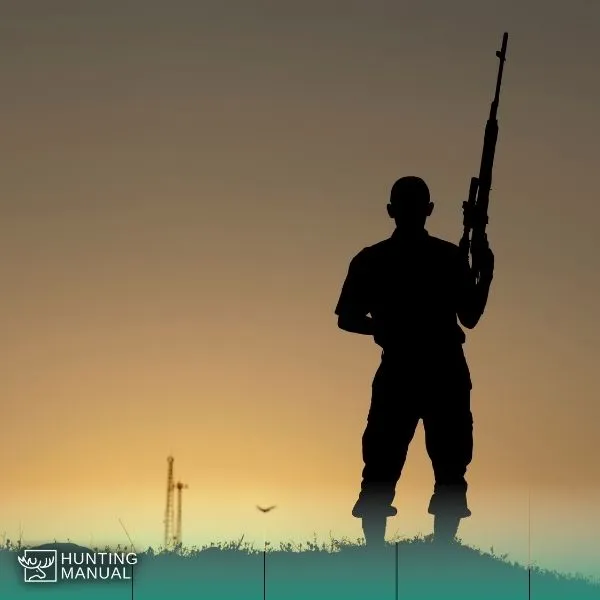 Ballistics
Military or any law enforcement forces stay focused because there might come a chance at any time of the day where they need to aim suddenly at a target. For that, the perfection of the shot really matters. Rangefinders that can calculate the distance with ballistics are a huge help for accurate shot.
Ballistic calculations also known as angle compensation, measures angle, bullet drop from gravity and other factors to maximize precision and shot accuracy. To learn more, you can read vortex impact ranger 1000 review. For beginners in hunting, it is the basic and best unit largely sold in market, comes with lifetime no question asked warranty and great features.
They save time by quickly giving the distance, letting the military plan their next move. However, using a rangefinder with not enough knowledge will probably miss a shot, and sometimes the laser can cause trouble by going off at the target and scaring it away.
Forestry
Since wilderness is where the military gets its training and army bases are there as well. So, the Military also works for the conservation of wildlands, water resources, and so much more. For all that, while out surveying in forestry, rangefinders play a prime role. These gadgets come with anti leaf filters and use reflectors to get the exact distances.
Virtual Reality
Since the technological advancements from the onset of the 1990s, rangefinders have also helped in virtual reality systems. Virtual reality is making its way into the military as well. Virtual reality systems are by far used for training soldiers of combat. They can detect and locate objects and movements of objects easily.
Handheld Military Grade Laser Range Finders
Rangefinders used in the military are usually able to work under the ranges of 2 km to about 25 km. They can be monoculars or binoculars. Well, some rangefinders have inclinometers and digital magnetic compasses. Having these in a rangefinder helps in finding the height, magnetic azimuth (the arc between the direction of the magnetic north and the point of the horizon), and inclination of the target.
Moreover, some rangefinders are even capable of measuring the speed of the target relative to the observer on the other end. Some complex features do include wireless interfaces that help transfer measured data to other equipment, for instance, a fire control gadget.
There is so much added to rangefinders nowadays and the military almost uses all the recent technologies in their ventures. Some rangefinders allow night vision modules that can be added to them. As for handheld rangefinders, they usually use rechargeable batteries or some use standard ones too.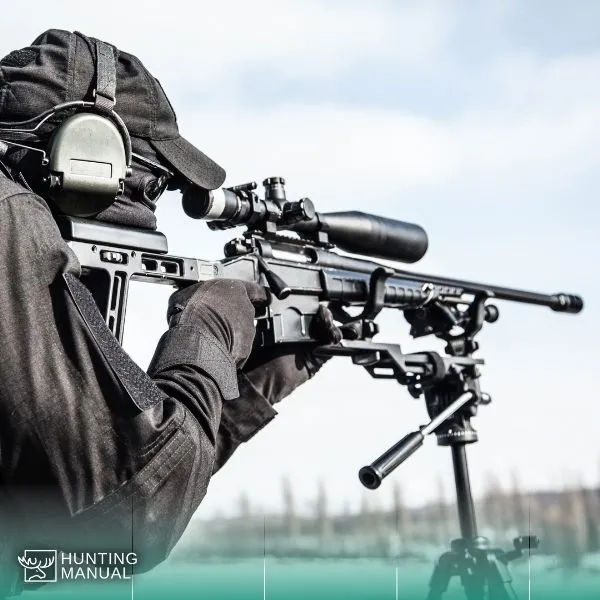 High End Military Laser Rangefinders
The sturdy and high end military laser rangefinders can range in kilometers. As mentioned earlier, Vector 23 rangefinder is best example which can range to 25 kilometers. However, they cannot be handheld and require to be mounted on machines or tripods. Similarly, these units can attach to the gun or vehicle directly.
In the most recent advanced form of rangefinders, you can even have military rangefinders integrated with the computers. With that being said, the military has it all covered because they have all the precautions of getting away from a rangefinder's laser.
They use special paint materials to cover their vehicles that absorb all the light and don't reflect. In that way, it is quite hard to know whether their vehicles are coming or not.
Military Rangefinder For Sale
There are different manufacturers that are providing top ranked military rangefinders. Some brands like Zeiss, Bushnell, Leupold, Vortex, Leica, Nikon, and Swarovski can be taken into account for good laser rangefinders.
Swarovski Rangefinders El Range variant that comes with binocular and rangefinder combination is certainly our favorite. Although it is expensive but it can be the best investment you can make.
Military laser rangefinders are usually very specific. With the particular features, they are only available in certain areas. Some manufacturers like ATN will only deliver in the USA, Swarovski is another mover in the market and it sells rangefinders for the military around the globe.
Although, some high end rangefinders are only available for the military use and not for civilians. There are various geopolitical and diplomatic agreements involved in extreme military operations that lead to the use of such rangefinders and they are kept in secrecy like other military equipment.
Conclusion
The military usually has to aim for far off targets and long range rangefinders are the best suitable fit for them. These rangefinders are not just ordinary ones you see usually in sports or hunting, they have the capabilities to range for huge ranges with accuracy.
They use handheld monoculars or binoculars and even those rangefinders can lock a tiny far off target. That's because all the operations led out by armed forces or military require rangefinders that can cover a huge range.
For military grade laser range finders, precision, reliability, and sturdy construction hold great importance. Since they are in use of the military, their features also have camouflage, rugged design, and they are waterproof.
Frequently Asked Questions
What Kind of Rangefinders does the Military use?
There is a Compact Ultraright Gun Mounted Rangefinder (I-CUGR) that has been in use by the military. It is small and compact and yet able to detect and range targets that are man sized for about 1500 yards.
Other than that, the military has a sturdy set of equipment and their rangefinders too are heavy duty. They are able to range a 25 km distant target with precision and angle compensation at all times.
What is a Gun Rangefinder?
Most of the armed forces are using rangefinders that are good enough to range far off targets. They use snipers and rifles and to make their shot even better, a rangefinder helps with the accuracy of the shot because every shot counts. For the Military to get a true ballistic range, a sturdy and advanced rangefinder really matters.
How do Naval Rangefinders work?
They have only one eyepiece. The beam first goes through an objective lens and then it merges with the beam coming from the opposite side. In that way, two images of the same objects can be seen through the eyepiece of the observer.