There is no exhilarating emotion comparable to a hunter when they are just a few yards away from their target. Especially if it is a big game, such as deer, elk and moose, etc. Similarly, there isn't any occasion quite as exasperating when you realize you missed your mark by a few yards due to inaccuracy. Fortunately, the probable solution to all your hunting woes has a quick solution.
During the field assessment of best rangefinder for deer hunting, we carefully evaluated the performance, specifications, and features of each rangefinder. In the end, overall, the Bushnell Prime 1700 Laser Rangefinder rose to prominence.
Bushnell 1700 has unbeatable technological features and impressive accuracy. Moreover, it is the ideal rangefinder for deer hunting because its performance is equally as good in low light conditions as it is in broad daylight.
By investing in the best deer hunting rangefinder, and other big game alike, you can ensure that your target will be met precisely.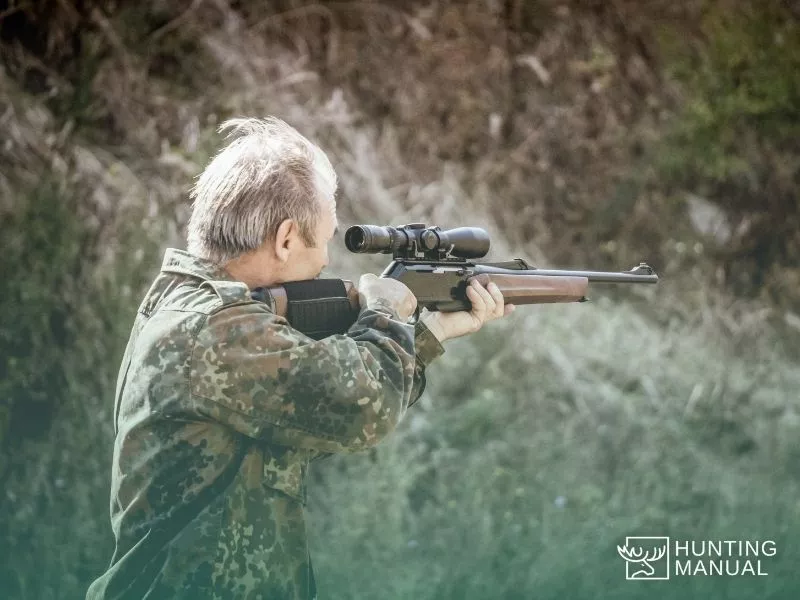 Our Top Picks for Best Deer Hunting Rangefinder
To find the best rangefinder for deer hunting and of big game, we put these selected rangefinders on an extensive and meticulous testing period. We took into account not just the features of the rangefinders, but how much brightness they can exude in low light conditions when a big game is normally active. Moreover, we were interested in knowing whether these rangefinders could still accurately display results in varying weather conditions, and when the target is in motion.
1. Bushnell Prime 1700 – Best Rangefinder for Deer and Moose
If a moose is what you have your eyes on, the Bushnell Prime 1700 Laser Rangefinder may be the appropriate pick for you. Since moose are found at longer distances at the terrain they reside, you would require a rangefinder that does not only possess longer yardage readability, but also the most technological specifications that guarantee accuracy.
The Bushnell Prime 1700 Laser Rangefinder prides itself in its reflective range of 1760 yards. The reflective range is more than sufficient for any hunter. For deer hunting, it can range up to 700 yards. Compared to other rangefinders, the Bushnell Prime has a 40% larger objective lens. Hence, making its display 2x brighter, supported by the 6x magnification feature.
What we liked about the Bushnell Prime 1700 is that it has a LED display with vivid selectable reticle options. Thus, paired with its large objective lens, it is ideal for hunting in low light conditions. Making it suitable for deer hunting as they are mostly active during the dark hours of dawn and dusk. It also has an easy-to-use, adjustable diopter which is suitable for those who wear glasses. All in all, it is the best rangefinder for people with glasses.
Moreover, this rangefinder is equipped with Angle Range Compensation Technology. The feature will account for more accurate measurements if the deer is found at a sloping angle. Furthermore, it has 3 modes, the Scan Mode, and Brush Mode which only focuses on the target, ignoring the foreground objects. While the Bullseye Mode does not take into account the measurement of background objects.
In conclusion, the Bushnell Prime 1700 is one of the best rangefinders available on the market for deer hunting. Whether you hunt at night or in the daytime, it will ensure that you can accurately aim towards any big game. For night hunting check best low light hunting rangefinders.
Pros
It has an accuracy rate of +/- 1 yard.
The device is built with an all-glass optical system for 2x brighter imaging.
It features Exo barrier technology which makes it suitable to function in all weather conditions.
Cons
The battery could wear out quickly.
2. TecTecTec ProWild – Best Game Hunting Rangefinder
If a sturdy buck or a doe is what you are after, the TecTec proWild Hunting is the best rangefinder for the buck and doe available on the market. If you prize fast precision and accuracy, the TecTec ProWild is equipped with impressive features that stand out from the rest. It supports a multi-layered 24 mm lens with 6x magnification.
Furthermore, ProWild can scan up to 540 yards with +/- 1-yard accuracy and has a Class 1 laser for increased eye comfort. Additionally, it has Ultra-clear multilayered optics for brighter display and sharpness, even in low light conditions.
Moreover, the TecTec ProWild supports 3 different modes. Its powerful scanning feature is the result of its impressive Scan Mode. The feature allows the terrain to be accurately scanned uninterrupted in search of any target. Moreover, this feature is assisted by the Range Mode as well, which precisely measures and calculates the range to a target. The Speed Mode, on the other hand, ensures that the rangefinder can accurately measure the distance of a moving target.
The only drawback to the TecTec ProWild rangefinder is that it does not support a night mode or view feature. If you're a nighttime hunter, you may require an external light source to view the readings and the display on this rangefinder.
However, all in all, the TecTec ProWild will make a great addition to your hunting kit. Deer, especially bucks, reside anywhere between 500-600 yards within their rut. Hence, this rangefinder is quite capable of delivering the accuracy you might require in scouting your game.
Pros
The TecTec ProWild measures in at 4.09 x 2.83 x 1.61 inches, and weighs 6.52 oz. Hence, it is quite compact.
It is waterproof and is dust and mud resistant. Thus, it can operate even in the harshest weather conditions.
Cons
This rangefinder does not host a night mode feature, which can make nighttime hunting difficult.
3. Vortex Ranger 1800 – Best Rangefinder for Elk Hunting
At a maximum of 1800 yards, the Vortex Rangefinder measures a distance that will suffice for any big game. Similarly, its deer range is measured at a maximum of 900 yards. Thus, it is feasible for white and black-tailed elk. These animals are found at a distance of 700-800 yards from their rut.
Earning its position as the best rangefinder for deer and elk hunters, its specifications include an objective lens of 22mm which allows for greater light transmission that accompanies its 6x magnification. Moreover, it has a linear field of view of 315 feet per 1000 yards. Whereas, its angular field of view maintains a constant of 6 degrees no matter how many yards you are ranging.
The Vortex Optics rangefinder is renowned for the multiple features it supports. In regards to its modes, it has a Primary Horizontal Component Distance (HCD) mode. The feature displays the accurate angles for any angle-compensated distance reading. Furthermore, it also supports the Line of Sight (LOS) mode. The mode is appropriate for hunters who are using ballistics-related resources and are hunting beyond 500 yards. The reason for this is because most big games require slope correction. Additionally, it has a Scan Mode which makes scouting targets more convenient.
Despite being able to obtain the target, the performance and accuracy of the rangefinder faltered slightly after 600 yards.
However, in conclusion, this rangefinder does an impeccable job in scouting and delivering exact measurements. Especially, for bucks, does, elks, and other large games alike. At a convenient price rate, its performance is worth the investment for any hunting experience. You can also explore the best hunting rangefinder under 300.
Pros
The fluidity of this rangefinder involves both LOC and HDC.
It provides a lifetime warranty.
It has a fully multi-coated lens. Thus, it can perform in varying weather conditions.
Cons
The accuracy of the rangefinder becomes shaky after 600 yards.
4. Sig Sauer Kilo 2200 BDX – Best Long Range Hunting Rangefinder for Deer
Scouting prairie dogs on the vast plains of Wyoming sounds like the ideal hunting experience, doesn't it? However, it would be incomplete without the Sig Sauer Kilo 2200, which is the best rangefinder for prairie dogs hunting. Most prairie dogs can be found within a 300-yard range. Therefore, it is no problem for the Kilo 2200 as its maximum ranging capacity measures an impressive 3400 yards.
Sig Sauer's distance to hunt deer clocks is at 1000 yards, which is quite decent. It has a magnification of 7x for further clarity which also assists the scouting process. Moreover, its objective lens measures 25mm to allow more light to enter the device for a brighter display. It even has a binocular style eyecup and an adjustable diopter to provide eye relief. Look for best rangefinder for 1000 yards for next level units.
One of the features which the Sig Sauer Kilo 2200 supports is the advanced OLED display. It is a very useful feature, especially for prairie dog hunting. The reason for this is because they are relatively more active in the early morning or during twilight. Most of them are hunting for food during this time period. The Lumatic Display assists in these low light conditions by altering the brightness of the rangefinder. It is according to the external surroundings for enhanced visibility.
The rangefinder also employs Angled Modified Range Technology. The feature assists in reading the incline and decline angles. Meanwhile, it adjusts the ballistic shooting range to align towards the target. Its Lightwave Digital Signal Processing engine ensures speedy results. The feature does this by increasing the refresh rate up to 4 times per second in Scan mode. Moreover, it aims to eliminate any weak or false targets.
The only drawback which we discovered is that its focus adjustment is not comparatively up to the mark. But, after careful assessment, the Sig Sauer Kilo 2200 is an imperative addition to your hunting trips.
Pros
It has a Bluetooth feature that allows the rangefinder to pair with your phone.
It is quite compact and lightweight and is easy to maneuver around.
Cons
The rangefinder has a poor focus adjustment feature.
If you are new to hunting, the Simmons Volt 600 will be the best hunting rangefinder available on the market. It is an entry-level, economical, and user-friendly rangefinder. Performance-wise, it far exceeded our expectations due to its worthwhile essential specs. It can range up to 600 yards with an accuracy of +/- 1 yard. Additionally, it has an objective lens that measures 20mm and can magnify up to 4x.
Since the Simmons Volt 600 does not possess any complex features, apart from the tilt intelligence technology, it is user-friendly. It can be easily operated with just a push of a single button. Moreover, its precise calculation and measurement abilities are supported by the True Horizontal Distance. The feature calculates the arch in a distance for the user to better estimate the true distance. Additionally, its readability is the result of its clear, uncluttered LCD screen. It allows for an increase in brightness due to the enhanced light transmission.
A drawback which we noticed in this product is that it is neither dust nor water-resistant. Thus, if you live where extreme weather conditions are expected, this rangefinder might provide some limitations to your hunting experience. However, at its economical price, it's still a great short-distance rangefinder for those who are just starting their hunting endeavors.
Pros
It is quite compact and has an ergonomic design that is best for shaky hands.
If you are tight on expenses, this product will be well within your budget.
Cons
This rangefinder does not come with a battery. Rather you have to buy one for yourself.
6. Leupold RX FullDraw – Best Deer Hunting Rangefinder with Bow
If you're drawn towards archery, then this rangefinder is one of the best rangefinders for deer hunting on the market. It has the ability to range up to 1200 yards with a +/- 0.5-yard accuracy rate. Hence, it is the ideal rangefinder for scouting big games. Its specifications include a 6x magnification feature. Moreover, it can range deer up to 600 to 900 yards.
In regards to its reticles, they are easy to read and are equipped with red OLED. This rangefinder offers three selections for visibility purposes, Plus Point, Duplex with Plus Point, and Duplex.
Moreover, it hosts distinct features such as Flight Path Technology which conveys the highest point of your bow's ballistics. Through this feature, you can attempt to estimate more accurate shots. Additionally, there is also an Archer's Advantage feature. This feature employs your arrow's dimensions and specifications to analyze more accurate shots within longer yardage. Thus, it automatically takes into account angle compensation.
The only drawback which we experienced with this rangefinder is that it is not dust proof nor is it waterproof. However, despite that being said, the Leupold RX FullDraw is definitely worth the investment to shoot down a large game, especially if you are more archery-oriented.
Pros
It has a visible and illuminated display even in low lighting.
It is compact and lightweight.
Cons
It is not waterproof or dustproof.
7. Nikon Prostaff 1000i – Best Rangefinder for People with Glasses
If you value accuracy, budget-friendliness, and successfully hunting big game, then this rangefinder may be right up your alley. It can measure up to a maximum of 1000 yards in 0.1-yard increments. Moreover, it has an OLED display that can automatically adjust the brightness of the device according to the external brightness .In regards to its optical features, it has an objective lens of 22mm and a magnification of 6x.
Additionally, Nikon equips the rangefinder with Target Priority Switch System. This system is quite useful if you are hunting in a woody region, or where there is ample vegetation. The First Target Priority of this system displays the measurements and distance of the object closest to your field of view. On the other hand, the Distant Target Priority shows the measurements and distance of the farthest object.
Additionally, Nikon Prostaff comes along with an uncluttered LCD display that can provide readings in yards or meters. The rangefinder has a long eye relief making it the best rangefinder for glasses.
The only complaint that we have against this product is that its battery drains when it performs at peak resolution. Hence, it is advisable to carry an extra pack of batteries when you are on your weekend hunting trip.
Pros
It delivers accurate results at a timely speed.
Weather-resistant construction of the rangefinder allows you to focus on deer hunting.
It has an adjustable diopter and a long eye relief design for users makes it the best rangefinder for people with glasses.
Cons
The battery is vulnerable to drainage if it performs at maximum ability.
8. Laserworks 1000 Pro – Best Rangefinder for Treestand Hunting
The features which the LaserWorks rangefinder possesses are proof of its acclaimed standing in the hunting community. For reflective targets, it can range up to a maximum of 1600 yards. Whereas for non-reflective targets, it can scale up to 1000 yards with the help of its 6x magnification. Furthermore, it employs the 70.1 microwatts laser which is comfortable to the human eye while delivering speedy and accurate results.
What sets the LaserWorks rangefinder apart from the rest of the rangefinders available on the market is its Fog Mode. If you live where fog hinders your hunting experience, this rangefinder will ensure that you have a smooth hunt. Apart from this, it can measure the horizontal and vertical distance as well, while also taking into account the gradient.
The Scan Mode is equally as advanced. It continues to meticulously scan over 20 times every inch of the terrain within its view. Additionally, this rangefinder works great for galloping elks and deer. The reason for this is that it can measure the speed of any moving object up to 300 KM/H.
The only disadvantage the LaserWorks rangefinder holds is that its armor is constructed of plastic. Thus, it is quite prone to wear and tear. Nevertheless, the LaserWorks rangefinder is an appropriate selection as a rangefinder for hunting big game. The LaserWorks rangefinder is used by hunting enthusiasts from tree stand and ground alike.
Pros
It is very lightweight and is a palm-sized, compact rangefinder. Thus, it is the best rangefinder for treestand hunting due to the convenience it provides.
The device is entirely waterproof and dust resistant.
Cons
The product features an auto-shutdown mode after 15 seconds of inactivity to prevent battery drainage. However, this can be annoying for many hunters and may result in losing time.
9. Unieye Laser – Best Rangefinder for Coyote Hunting
Are you on the lookout for a rangefinder that can provide you the most accurate measurements for non-reflective targets? Unieye Laser Rangefinder being the best rangefinder for non reflective target would be an appropriate fit for your hunting endeavors. It can range up to 1950 yards with +/- 0.33-yard accuracy.
Ranging at such impressive distances, we discovered that the Unieye is the best rangefinder for coyote hunting. In addition, it has a 24mm objective lens that can magnify up to 8x. The rangefinder possesses a Class 1 laser for further precision and eye comfort. Consequently, it is aided by the 12 mm eye relief, suitable for hunters who wear glasses.
A feature that we found quite helpful in the rangefinder was that it possesses an All-in-one dual display feature. With this, it can display all readings, calculations, and measurements in one go. Thus, you do not have to waste time attempting to find out the different measurements by playing with different settings. It is also built-in with Scan Mode, and Slope Technology, which are helpful if the target is located at an angle at a long distance.
The flaw which we immediately noticed with the Unieye Laser Rangefinder is that it does not come with an intact battery. Rather, you have to purchase its CR2 battery separately, which adds to the cost and hassle. You can also explore pretty good rangefinder deals on Optics Planet.
Pros
It is equipped with multiple coated optics which enhances the readability of measurements.
The rangefinder shuts off after 20 seconds of inactivity. Hence, preserving battery life
It has an ergonomic design and is quite compact and lightweight.
Cons
The battery for the rangefinder has to be purchased separately.
Frequently asked questions
Q. What should I look for in a deer hunting rangefinder?
Ans. To choose the best rangefinder for deer hunting you should look for three main things:
Magnification
Angle compensation
Fast scan mode to track moving animals such as deer, elk and doe
All three features combined you will be able to easily track your preferred animal and hit the bullseye.
Q. Can I use a golf rangefinder for deer hunting?
Ans. If you are hunting big game closely within 300 – 500 yards, then you can opt for a golf rangefinder for deer hunting which is superior than ordinary golf units.
Moreover, for deer hunting on long range one needs a superior quality rangefinder. If your golf rangefinder has that, you can use it. However, we do not recommend it.
Conclusion
We thoroughly and carefully evaluated the list of the best deer hunting rangefinders. Thus, we are certain that we have provided you with a list that is up to the mark. We analyzed their features, their specifications, and weighed out their pros and cons. The procedure was to assess which rangefinders did the optimum job of hunting down big game accurately. In the market, amongst various products, we chose our top three rangefinders for deer hunting.
The rangefinder which we chose to crown as our winner is the Bushnell Prime 1700 Laser Rangefinder. In our experience, the Bushnell Prime 1700 ticked all our boxes for what we were searching in a rangefinder. It surely lived up to our expectations, especially for hunting big game. Following it is the Tectectec Laser Rangefinder, and the Vortex 1800.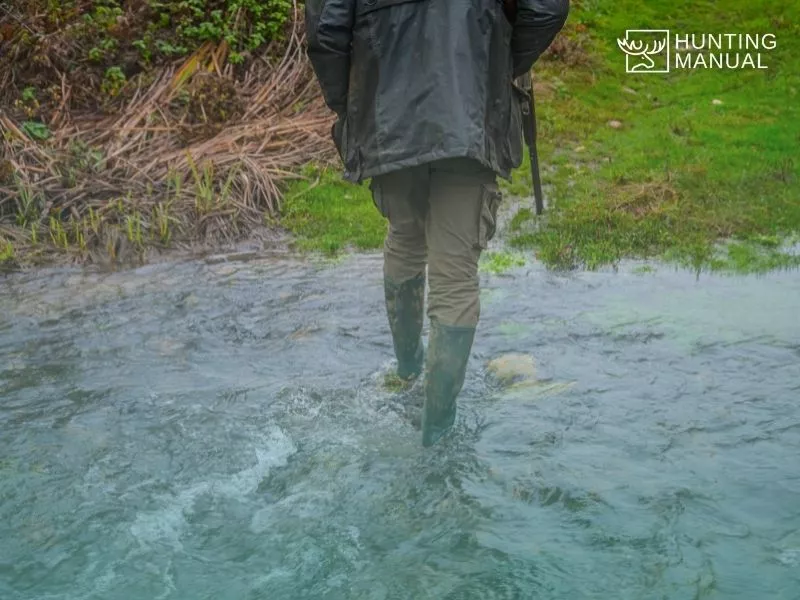 Still confused?
Here is a comparison table of top deer hunt rangefinders with respective ranges!
Product Name
Range Comparison
Bushnell Prime 1700 Rangefinder
1700 yards (reflective)
850 yards (non reflective)
TecTecTec ProWild Rangefinder
540 yards (reflective)
300 yards (non reflective)
Vortex Ranger 1800 Rangefinder
1800 yards (reflective)
900 yards (non reflective)
Leupold RX FullDraw Rangefinder
1200 yards (reflective)
600 yards (non reflective)
Sig Sauer Kilo 2200 BDX Rangefinder
3400 yards (reflective)
1700 yards (non reflective)
Simmons Hunting Volt & Venture Rangefinder
600 yards (reflective)
300 yards (non reflective)
Nikon Prostaff 1000i Rangefinder
1000 (reflective)
700 (non reflective)
Laserworks 1000 Pro Rangefinder
1600 yards (reflective)
1000 yards (non reflective)
Unieye Laser Rangefinder
1900 yards (reflective)
950 yards (non reflective)
Reflective and Non reflective range comparisons for various rangefinders
To conclude, we listed down rangefinders for various hunters. We included rangefinders for those who are interested in scouting other big games. Moreover, the list takes into consideration the level of skill of the hunter, whether they are professional or amateur.
We also took into account the financial aspect. Our field tests will surely help you and you will be able to find the best rangefinder for deer hunting suited for your needs and preferences.