Wouldn't it be nice to have a rangefinder that can adjust angles on its own? What if something tells you the exact yardage to shoot? Yes, that's exactly what a rangefinder angle compensation is all about.
Angle compensation provides exact calculation of angle from point A to point B. The calculation measures the effect of gravity on bullet and helps in precision shooting on longer ranges or on angled terrain/slope.
It is commonly called ballistic calculator in various rangefinders. Other companies write it as slope compensation, Angle Range Compensation (ARC), True Ballistic Range (TBR) etc. It provides exact calculations regarding distance (range) and angle.
Table of Contents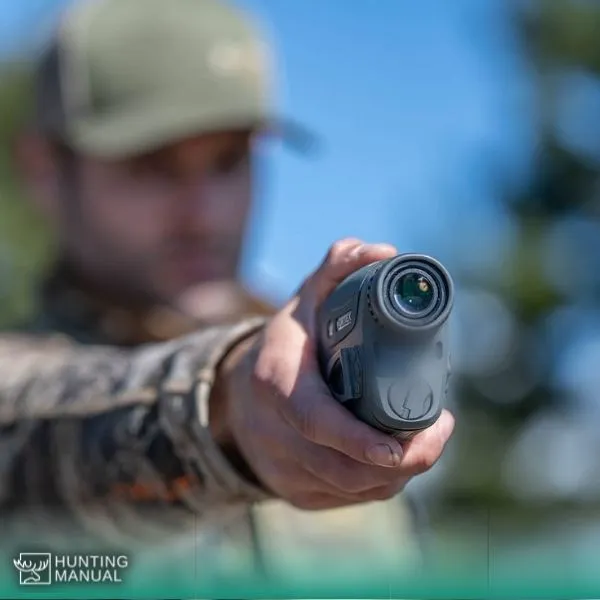 In the past few decades, hunting methods have evolved drastically. Hunters used to judge the distance based on their own senses and experience. But with time rangefinders became common in the hunting world specially in US where every other hunter has an advanced long range angle compensation rangefinders.
What is Angle Compensation
The angle compensation will work its way whenever shooting for over an angle of 45 degrees or any angle that is over 200 yards. Angle compensation is a tricky thing to do on your own and especially if you are new to it. Getting an idea of the angle before shooting at the target helps a lot with accuracy.
In traditional ways of angle compensation, people simply use their mind or paper to do the math. But for past couple of years, angle compensation are available in various rangefinders even in some of the best mini rangefinder units.
Doing all these measurements on your own can be tough. It takes time to measure and manually calculate angle before shooting the target which leads to delay. Delaying might lead you to miss the perfect shot at your target. 
For long range shooters or hunters, angle compensation can be really easy using a simple rangefinder. Getting an angle compensating rangefinder will minimize your degree of effort and make aiming much quicker.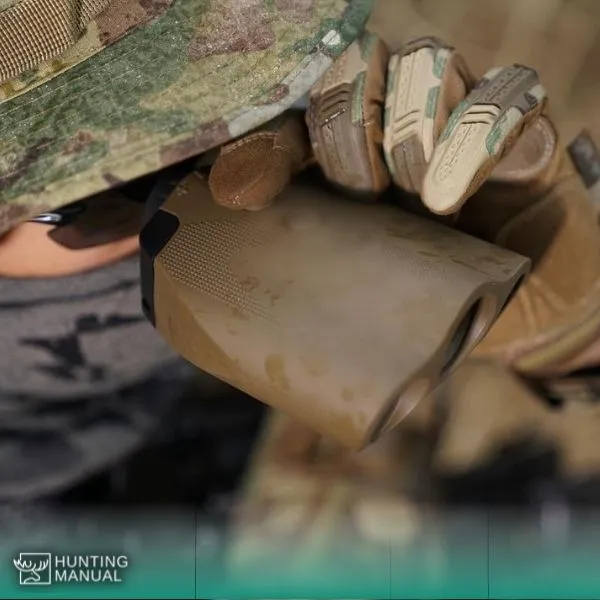 Why Compensating Angle in Rangefinder important?
Without a rangefinder, calculating angles, ranges to various peaks is nearly impossible. The angle calculation compensates for bullet drop due to gravity which changes the target position vertically. Similarly, some advanced rangefinders also compensate for wind which is another limiting factor for perfect hit in long range precision shooting/hunting. 
You will see some rangefinders with angle compensation but others do not have this feature in them. There are various manufacturers of rangefinders and they may call angle compensation with a different name i.e. slope compensation, arc technology, angle calculation mode, etc.
Do A Hunter Really Need Angle Compensation Rangefinder?
If you already have an idea of angles and you can estimate in your head or in your notes, then you don't necessarily want an angle compensation rangefinder. However, a rangefinder can make shooting a lot easier and quicker. Also, if you are going to buy a rangefinder then it is better to buy the one which has compensation features as it will help you in a variety of terrain and slope conditions.
Your first pick should be flawless because it is better to stick to the one you bought than to keep replacing old ones. But in case, you already have a rangefinder but it doesn't have the feature of angle compensation. Then it is not so hard trying to get the calculations right in your mind.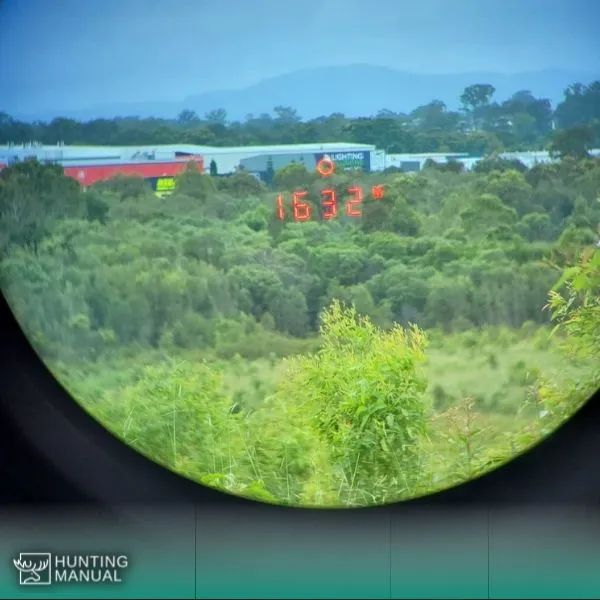 Similar to some rangefinders without angle measurement, rangefinder cameras don't need angle compensation and usually don't have one.
Bowhunters can really get help while shooting with an angle compensating rangefinder. That's because the effect of gravity acts more on the arrow than the bullet. Bowhunters don't have bullets and so their arrows don't fly as bullets do. Moreover, angle compensation can help to aim with extreme angles, like shooting down at the valley, in the mountains or even from trees.
Conclusion 
As you go on hunting trips in various states, one thing you may need sooner or later is angle compensation. It is better to have a rangefinder with this feature and you will find plenty that will fall in your budget. There are various best angle compensation rangefinders you can choose from.
Frequently Asked Questions (FAQ's)
Is angle compensation important in a rangefinder?
It is not really necessary . Angle compensation helps you in knowing how much yardage is needed for your shot. Thus, increasing the accuracy of your aim. The more the ground starts getting steep, the more you need angle compensation in your rangefinder.
Do rangefinders compensate for the angles?
Yes, they do. There are some rangefinders that come with the angle compensation feature in them. It is not necessary for you to opt for those rangefinders but they sure make the hunting a lot more accurate and less time consuming.
Do I need angle compensation?
Angle compensation is not needed in every shot, however, for steep grounds, aiming with angle compensation will help you big time. You can keep an angle compensating rangefinder with you if you are hunting in a region with elevated plains.